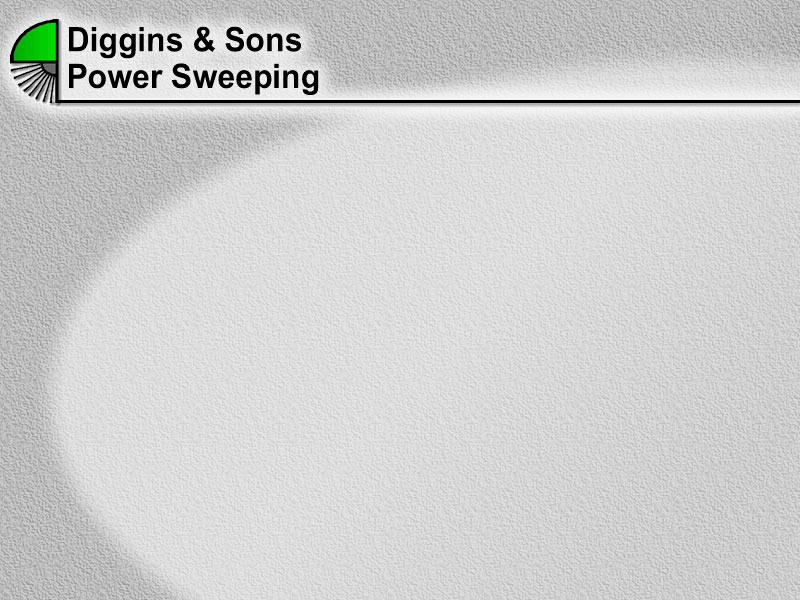 We're not just Sweeping anymore!
We've Expanded!
Diggins & Sons has a new name and a new look and now we offer more of the services that you need. Check out www.digginsenvironmental.com

ROLLOFF DUMPSTERS * PORTABLE RESTROOMS *
POWER SWEEPING * BROOMS & PARTS
BUNDLE 2 or more Services and Save!
We offer Contract Maintenance Sweeping or "On Call" Services for:
Private Streets, Homeowner Associations
Commercial Centers
New housing developments
SWPPP Compliance
Special events
Storm Cleanups
One time sweeps
Emergency & Same Day Call outs
See "Services" for more information or call us at 520-624-1744 for a quote.
Why should you sweep?
SAFETY:
Sweeping removes loose sand and gravel that can cause vehicles to slide and pedestrians to slip and fall. It reduces your liability exposure.

SAVINGS:
Sweeping removes the abrasive sand that erodes the surface and wears out your asphalt. It preserves and extends the life of your pavement. It also removes hazards like nails and screws that accumulate in industrial parking lots and cause frequent flat tires.

STYLE:
Sweeping beautifies your property and enhances your "Curb Appeal". Keep your neighborhood looking clean and classy.

SWPPP:
Sweeping reduces dust pollution and toxic run-off into the watershed. Arizona statutes regulate that streets and lots must be swept to eliminate air pollution.

Read more
Improve your Curb Appeal--- Sweep It!
beautifying Tucson since 1981